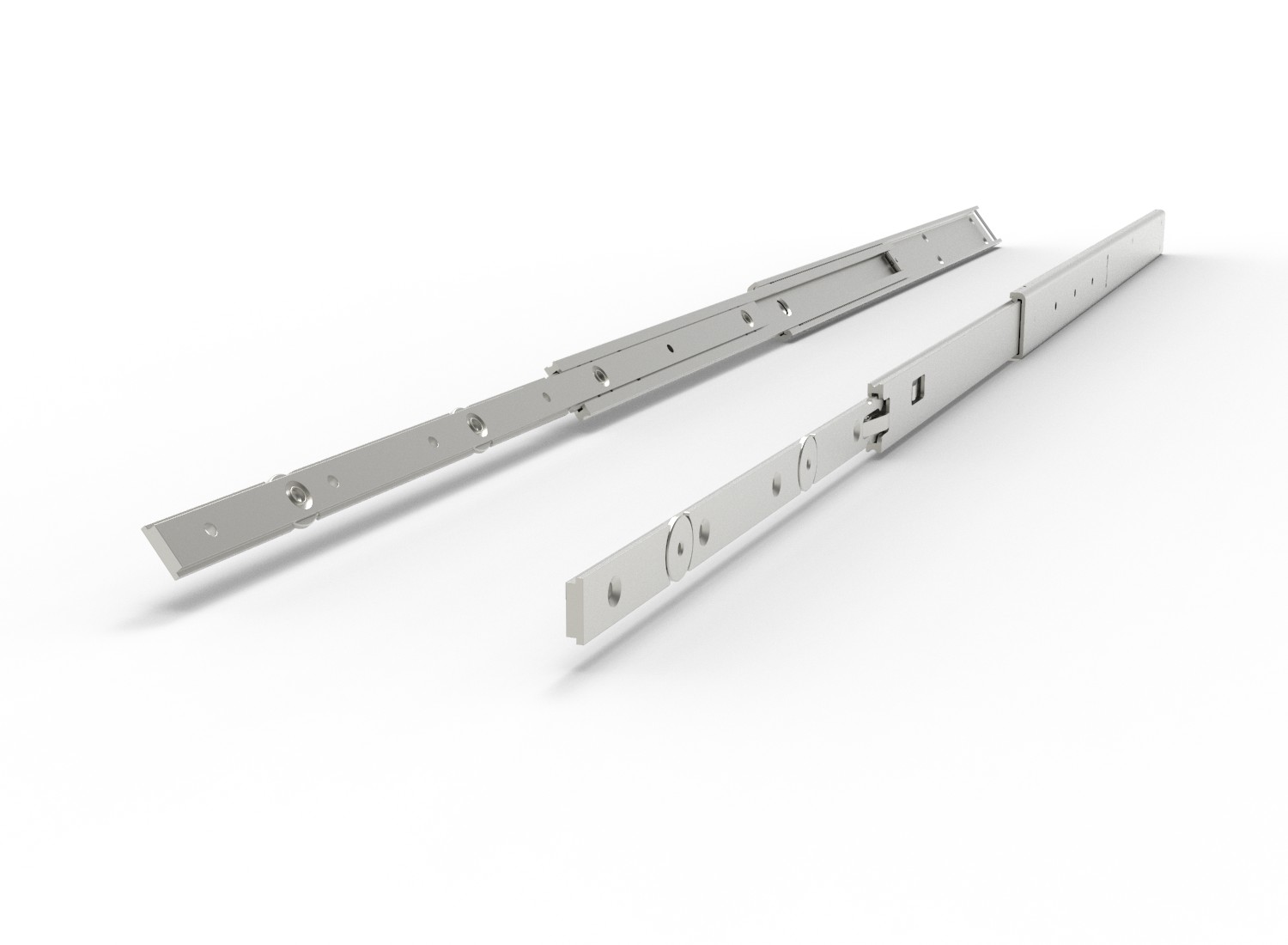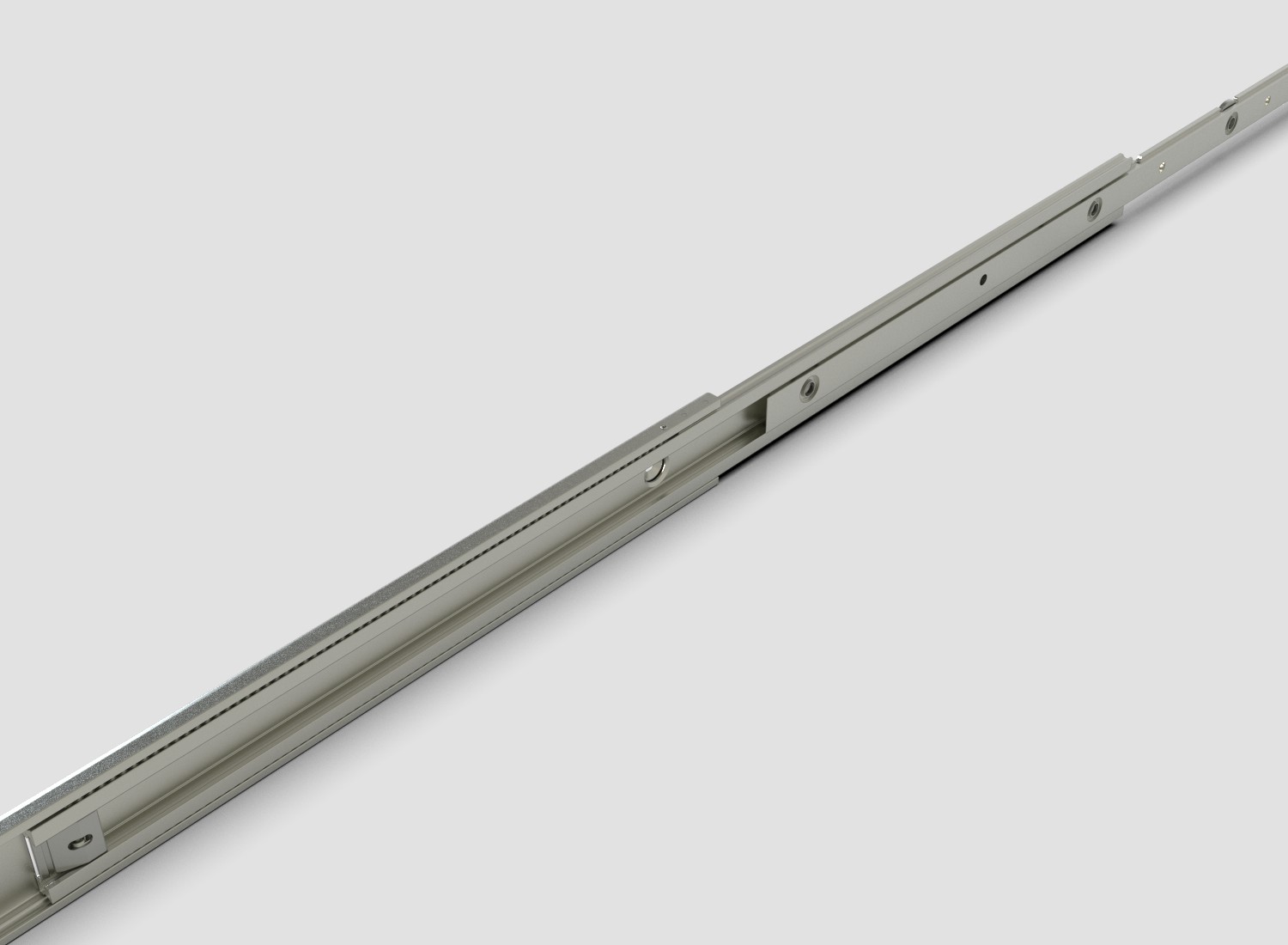 Aluminum Telescopic Slides
128 Series
The 128 series aluminum slides are .375″ x 1.38″ tall and manufactured in high strength aluminum with MIL-A-8625A, Type II, Class 1 finishes. Optional finishes and customization are available. The 128 is a 3 section slide with a load rating of up to 108 lbs. and is ideal for lightweight saving applications.
Tech Specs
Custom Features
Custom Solutions
Downloads
128 Standard Features
Material: Aluminum
Load Rating: 80 to 108 lbs
Lengths: 6″ to 26"
Travel: 6″ to 26″
Inner member has additional V-shaped section
Quick disconnect of V-section
Detent closed
Clear anodize finish
128 Bracketry Available: BK-38 & BK-40
Any length
Any travel
Custom hole patterns and sizes
Custom finishes
COTS Trays
Ruggedized Assemblies
Integrated Kits
Sheet Metal Assemblies
Cable Management
Bracketry
Hardware Kits
Trays
Precision Machined Components
128QD
The 128QD features a quick-disconnect and lock open feature within the inner member.
128V
The 128V contains a removable T-section
Speak with a Sales Representative
Our representatives have a wealth of knowledge on all our products – let them steer you in the right direction.
Learn More