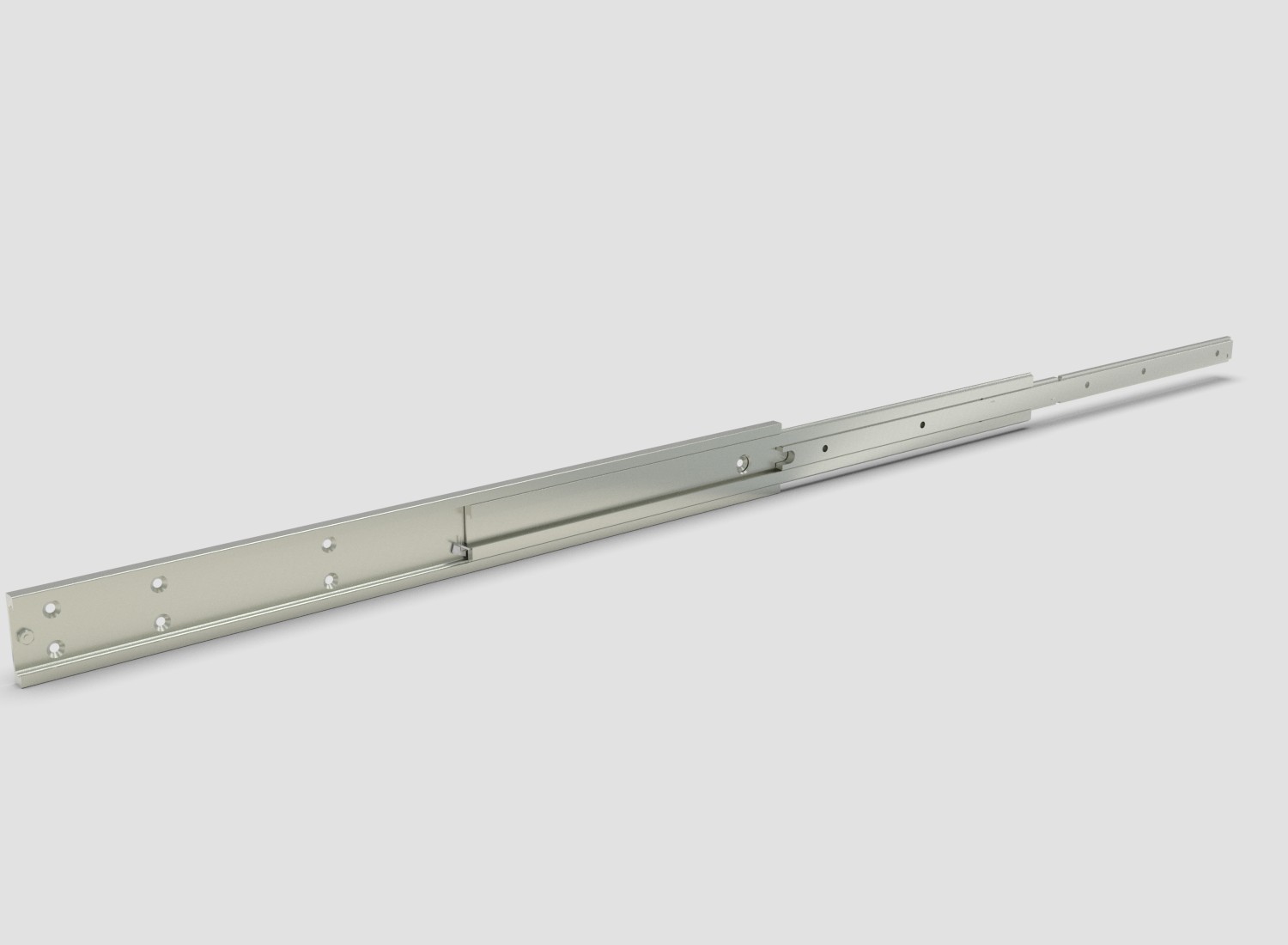 Aluminum Telescopic Slides
515 Series
The 515QD series aluminum slide is a solid bearing slide, or non-ball bearing slide. This series is an alternative to use when ball bearing slides are not recommended or when a potential issue could arise from loose ball bearings typically caused from mis-alignment during re-assembly procedures.
The 515QD slide is a 3 section slide, .38″ wide x 1.70″ tall. The 515QD has a load rating of up to 135 lbs. and is manufactured using a high strength aluminum alloy with MIL-A-8625A, Type II, Class 1 finishes.
Tech Specs
Custom Features
Custom Solutions
Downloads
515QD
Material: Aluminum Alloy
Lengths: 10″ to 30″
Travel: Full Travel 10″ to 30″
Load Rating: Up to 135 lbs.
Finish: Annodized clear per Mil-STD-8625
Slide lock open
Disconnectable Inner member
Standard Bracket Kit Available: BK-38 & BK-40
Any length
Any travel: full travel, under travel, over travel
Custom hole patterns and sizes
Custom finishes: including dry film lubricants, color annodize, hard annodize
Standard Bracket Kit Available: BK-38 & BK-40
Custom Brackets and mounting configurations
Shock Blocks
COTS Trays

Ruggedized Assemblies

Integrated Kits

Sheet Metal Assemblies

Cable Management

Bracketry

Hardware Kits

Trays

Precision Machined Components
515QD
The inner member includes a quick disconnect for more efficient installation and servicing.
Speak with a Sales Representative
Our representatives have a wealth of knowledge on all our products – let them steer you in the right direction.
Learn More