Aluminum Telescopic Slides
SR350 Series
Jonathan Engineered Solutions has developed the SR350 slide rail. This high load, low profile, light weight slide is like no other in the Aerospace market. We borrowed the technology from our Defense division and employed our Dyna Race technology to meet the heavy load, light weight demands of today's aircraft applications. Whether your requirement is high load, high cycle, G force, or a combination of them all, the SR350 is up to the task.  Not only do we understand today's slide rail demands for load, JES also designs additional noise reduction features for added value to your application.
Tech Specs
Custom Features
Custom Solutions
Downloads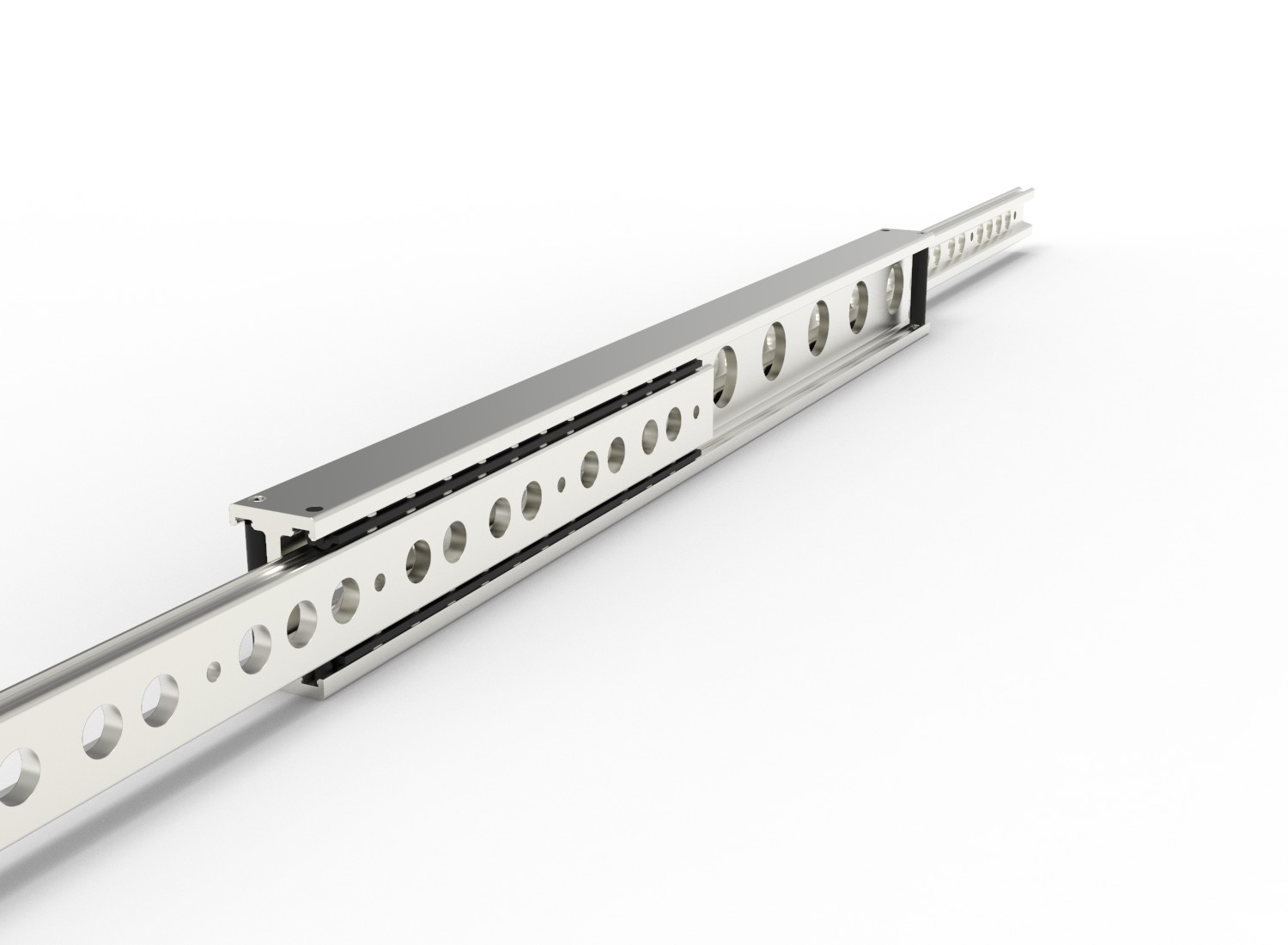 SR350 / SR350S Standard Features
Material: High Strength Aluminum Alloy & Stainless Steel
Load Rating: 300 to 700 lbs.
Lengths: 12″ to 36″
Travel: Equal to Slide Length
Full ball bearing
Finish:

Clear Anodized (Aluminum)
Passivated (Steel)
Any length
Any travel
Custom hole patterns and sizes
Custom finishes
COTS Trays
Ruggedized Assemblies
Integrated Kits
Sheet Metal Assemblies
Cable Management
Bracketry
Hardware Kits
Trays
Precision Machined Components
SR350S
The series contains a sequencing feature for more fluid motion and stabilized weight distribution.
Speak with a Sales Representative
Our representatives have a wealth of knowledge on all our products – let them steer you in the right direction.
Learn More