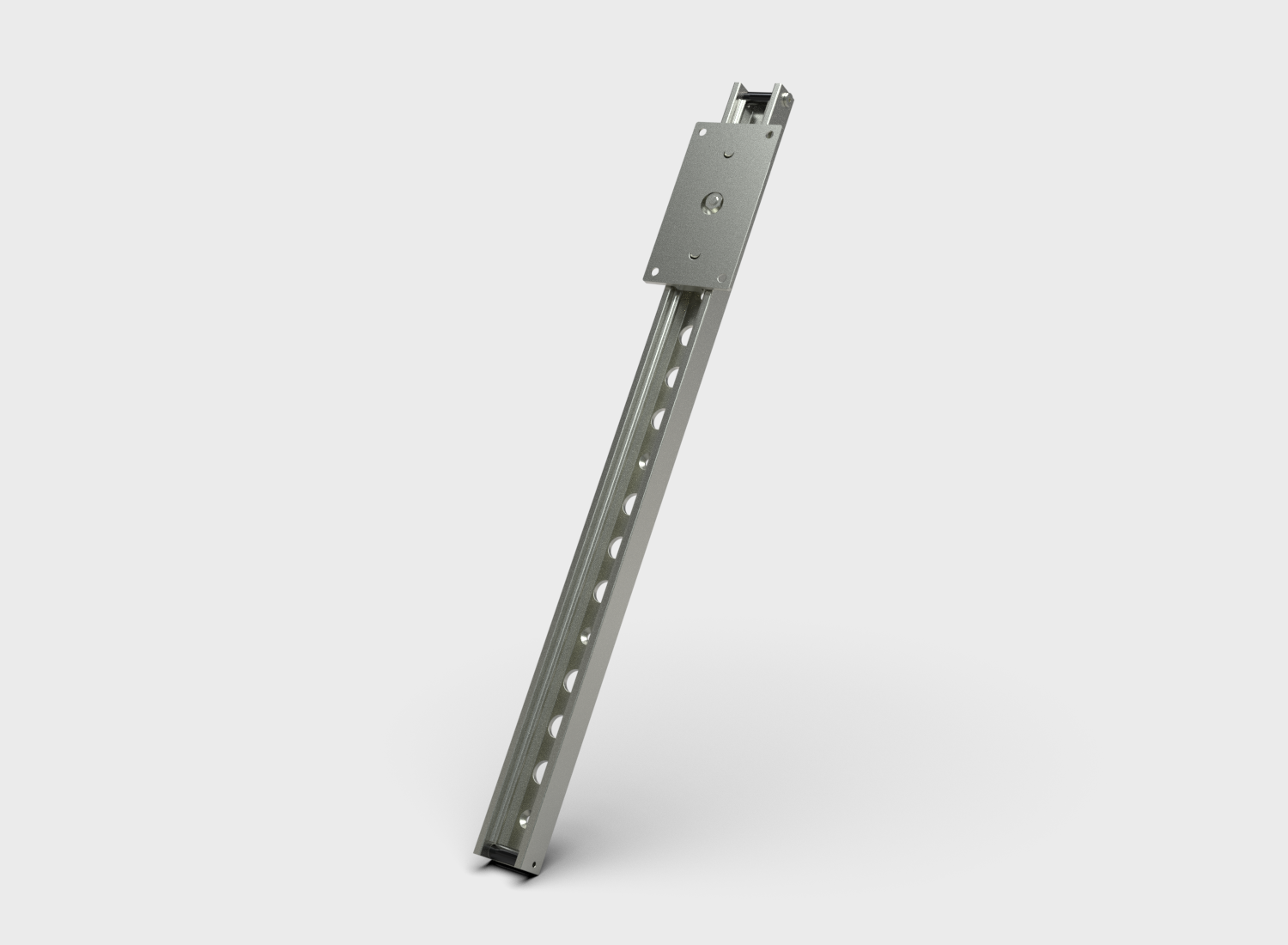 Aluminum Telescopic Slides
V330LM Series
The V330LM is 1.34″ tall and 0.91″ wide, and has been designed to meet today's unique application designs by offering versatility in vertical and horizontal mounting orientation in a high strength aluminum extrusion.  The V330LM precision Glide offers high Load rating and cycle life while maintaining our focus on less weight and reduced noise which JES is known. Whether it's partition doors, tray tables, arm rests and entertainment centers, you can move as quickly as you'd like, with our Adjustable Travel Force roller bearing, designed specifically to increase and decrease friction within the channel itself.
Tech Specs
Custom Features
Custom Solutions
Downloads
V330LM Standard Features
Travel: 4″ Less Than Slide Length
Disconnect:  Allen wrench removes pin to disconnect traveling member
Load Rating: Contact JES
Material

High Strength Aluminum Alloy
Stainless Steel Rollers
Rubber Stops
Finish

Almuminum parts – Clear Anodized
Steel Parts – Passivated
Nominal load rating – contact JES
Options available

Travel (increase/decrease)
Chassis member size
Hole pattern
Black anodized finish
COTS Trays
Ruggedized Assemblies
Integrated Kits
Sheet Metal Assemblies
Cable Management
Bracketry
Hardware Kits
Trays
Precision Machined Components
V330LM
Lightweight linear motion with an adjustable V-Roller for simulated pre-load & tailored resistance.
Speak with a Sales Representative
Our representatives have a wealth of knowledge on all our products – let them steer you in the right direction.
Learn More