Stainless Steel Slides
434 Series
The 434LLC, Lock Open, Lock Closed, Full Extension, slide, 0.75" wide x 3.00″ tall profile can be installed as a side mount as well as a flat bottom-mount or vertical under-mount slide. Made from carbon steel with zinc plating, this slide is ideal for applications that not only require a high loads of up to 500 lbs, but also will endure the harsh environmental and shock/vibration requirements of the transportation industry.
Tech Specs
Custom Features
Custom Solutions
Downloads
434 Standard Features
Material: Steel
Finish: Zinc with Clear Chromate
Load Rating: 224 to 300 lbs. (500 lbs. available)
Lengths: 12″ to 60″
Travel: 12″ to 60″
Non-metallic stops open and closed
434LLC can be used in conjunction with 432 to have locking on only 1 side
Ball bearing motion
Suitable for flat mounting
Accepts hex cap screws
Handed left/right
Finish:  Zinc with yellow chromate, Zinc with black chromate
Slide length and travel can be customized
Slide can have Overtravel and Undertravel
Slide hole patterns and sizes can be modified
434L- Locking open only
434LC- Locking closed only
434LLC Lock open, lock closed
Added sheet metal support angles
COTS Trays
Ruggedized Assemblies
Integrated Kits
Sheet Metal Assemblies
Cable Management
Bracketry
Hardware Kits
Trays
Precision Machined Components
434/SS
The 434 is a 3-member slide with an enlarged hard stop bumper and no locking features.  All 434s can be manufactured in stainless steel (434SS).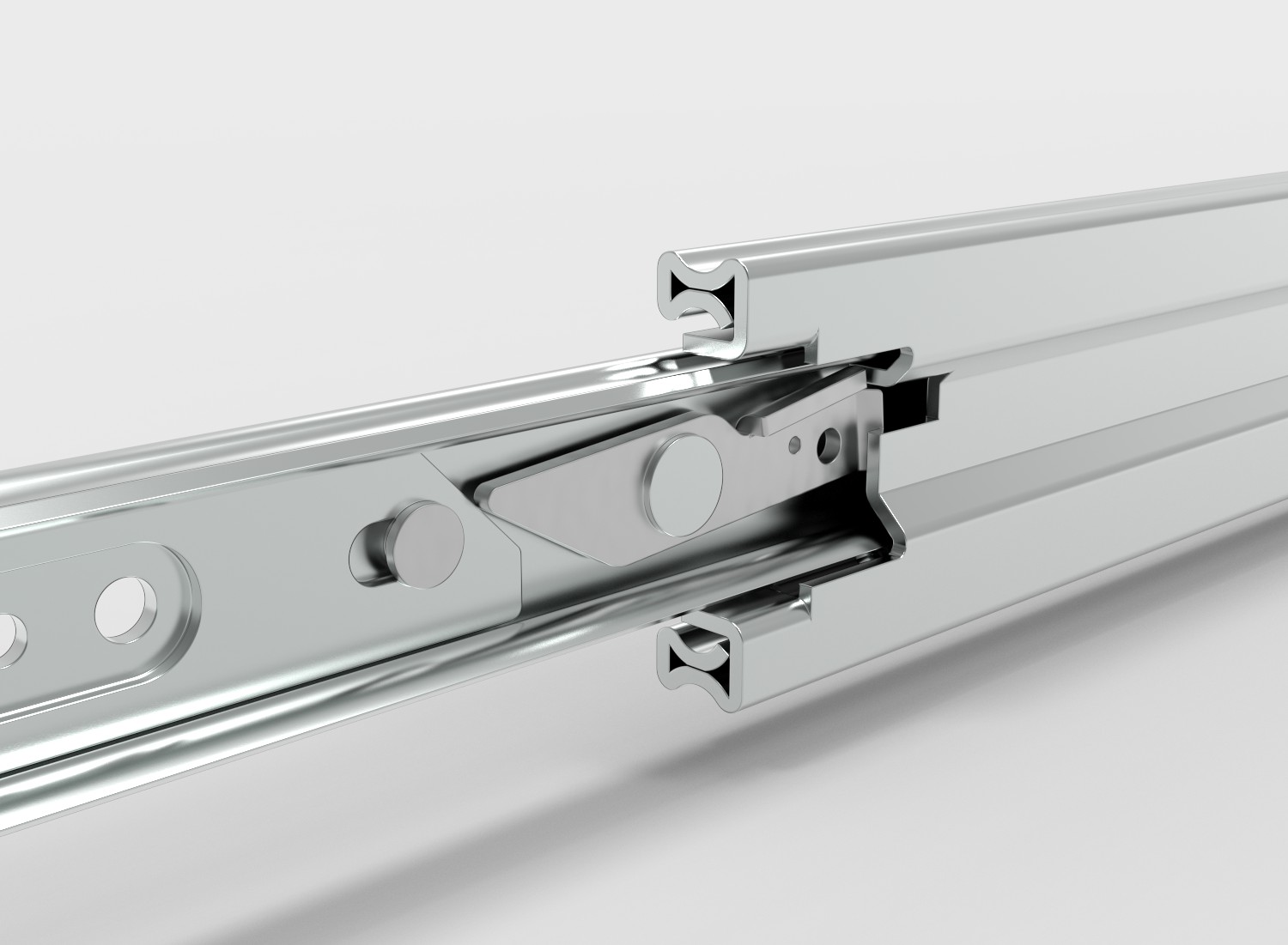 434L/SS
434L contains a lock-open feature and can be manufactured in stainless steel for increased load carrying capacity and environmental resistance.
434LLC/SS
The 434LLC utilizes lock-open and lock-closed features.  Lock release with high visibility and can be manufactured in stainless steel.
Speak with a Sales Representative
Our representatives have a wealth of knowledge on all our products – let them steer you in the right direction.
Learn More